Hong Kong Electronics Fair 2017 Autumn
The exhibition attracted the participation of many well-known enterprises. As one of the top exhibitions in the domestic scale, the photovoltaic industry is inevitable. ipandee products are constantly updated and praised. No matter the appearance design, use experience, or technical content, all bring a fresh feeling, become the focus of customer attention.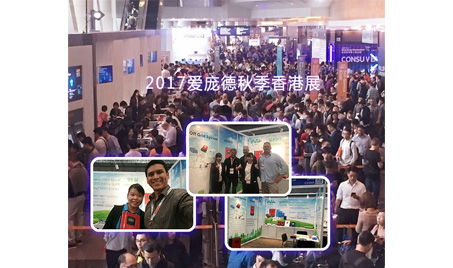 In this Hong Kong exhibition, ipandee, as a developer of MPPT controller, also brought its own star products such as Wiser2 series, eSmart3 series, Master series, high-power Galaxy and so on.

Among them, eSmart3 12V/24V/36V/48V 50/60A is a new product launched in this exhibition. It is slightly better than Wiser2 series, Master series, high-power Galaxy series and other predecessors in this autumn exhibition, and has won the official analyst Twitter product of Global Resources. In the near future, it will gradually replace Smart1 and Smart2 50A/60A series products. In this exhibition, it has become the focus of customers. In the early stage, many customers have asked when eSmart3 50A/60A can be mass-produced. In fact, ipandee can produce as much as the customer needs.